One:
South Seminole
to trail or not to trail?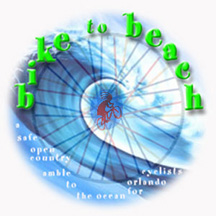 From the intersection with SR-436 (Semoran Boulevard) in Altamonte Springs for 2 miles into Longwood, just past the rr crossing, CR-427 is undergoing the last leg of its major overhaul. Beyond, especially after you cross over SR-434, enjoy a brand new, expanded & divided 4-lane thorofare, with (so far) light traffic and broad, if unaccountably unmarked, shoulders. Not only is there plenty of room on the roadway itself but even better, the cleared & graded 9-ft strip on the northbound side looks perfect for an off-road bikepath.
Big news awaits past the intersection with US 17-92: marked bikelanes at last on the new stretch all the way to the 417 overpass. Big Congrats & Thanks, Seminole County!
As an alternative which will cost you little more time out to the beach, try instead the new

Seminole-Wekiva (Rail-to-) Trail

" a paved recreational trail that has been designated as one of Seminole County's Showcase Trails because of its length, beauty, and accommodation of many users. . . . (It was) built on the former Orange Belt Railway, at one time the longest railroad in the country. Peter A. Demens of Longwood was the driving force behind this railroad and, despite many difficulties, had the railroad built all the way to St. Petersburg."

( --from Seminole County Greenways & Trails/Seminole-Wekiva Trail website)



The trail was fully opened for its entire 14-mile length in 2002; it's glowing description is no exaggeration on the part of the SWT's proud Seminole County parent --and in my opinion well worth those few extra miles out to the ocean. Adele & I have adopted Seminole-Wekiva as a regular Sunday morning outing, returning home each time fully revitalized & refreshed. One day soon SWT is scheduled to connect with Sanford's new Riverwalk Trail, which should at last complete the off-road connection to SR-415.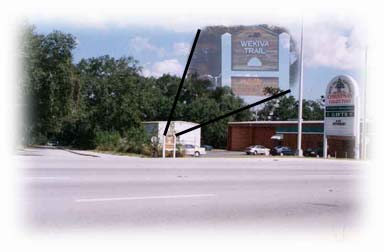 A compelling feature is the trailhead just off Semoran Boulevard where there's ample parking and picnic tables. You'll have to look for it as for some reason it remains a well-kept secret. Find the entranceway tucked in at the north side of Semoran alongside the year-round Christmas store just east of SR-434 and the Brantley/Sebastian Square Shopping Centers.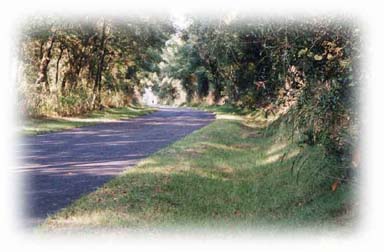 Heading north along the trail under arching branches you'll ride on an ancient raised roadbed giving the distinct feeling venerable spirits from the days of puffing locomotives are ushering you along. North of the intersection at SR-434 you'll leave behind tidy residential neighborhoods and enter ever widening vistas of wood & meadowland. At one point the trail takes you right alongside I-4 where you can gloat over traffic rushing this-way-&-that to who-knows-where --and surely missing it all! Plan for a stopoff at Panera Bread's fine café by the corner of Lake Mary Boulevard.
Afterwards head right along the Boulevard towards the I-4 overpass and cross diagonally to International Parkway where the trail resumes on the east (I-4) side. Continue along a leisurely meandering broad path for 2 miles through Heathrow's sprawling office park. Turn right and cross I-4 on the trail's fabulous new suspension bridge. Turn left onto the off-road trail across Rinehard Road for a short pedal, and then right onto SR-46A, known here as H.E. Thomas Jr Parkway, just widened & resurfaced. Cycle past CR-15 at Upsala, go over the RR and connect with

Bike To Beach's

earlier proposed, north-south CR-425 (Sanford Avenue). If there's traffic on the Parkway try the new broad sidewalk.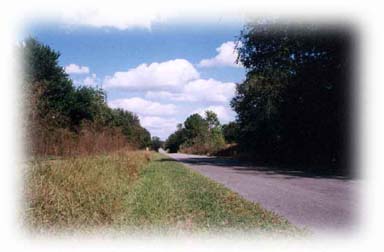 Plans are afoot to connect Seminole-Wekiva Trail to a stretch along the south shore of Lake Monroe running thru downtown Sanford and easterly just past Sanford Avenue, adding yet another nine miles of scenic pedaling to this alternative

Bike to Beach

route and extending the total off-road portion by about twelve miles over the more direct on-road CR-427 route. Once completed such a detour should well prove irresistible.